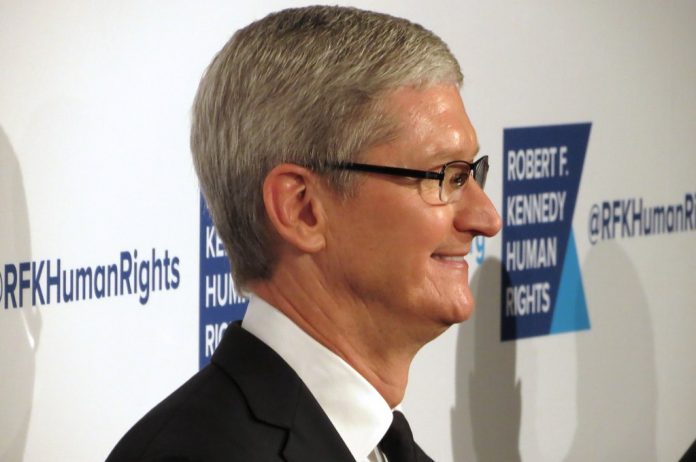 Tim Cook, the CEO of Apple, is scheduled to receive the final installment of the ten-year compensation package he signed when he was appointed to the position ten years ago.
Cook will receive around five million shares of Apple Inc. as part of the deal. According to a Bloomberg article, Cook has scored a $750 million jackpot based on Apple's current stock values.
Cook, who is now 60 years old, is already a billionaire as a result of the deal's annual dividends. His net worth is estimated to be around $1.5 billion, according to the Bloomberg Billionaires Index.
In 2011, Cook succeeded Apple co-founder Steve Jobs as the company's CEO. He has led the firm to unprecedented heights since then. Apple has accomplished a lot under his leadership, from becoming the most valuable company by market capitalization to surpassing the $2 trillion valuation threshold.
However, numerous industry analysts questioned Tim Cook's stratospheric rise at Apple and if he could match Jobs' legacy, which he left behind after his death in 2011 from neuroendocrine cancer.
Cook, on the other hand, has already shown his doubters wrong by more than doubling the company's revenue in a short period of time. During his time as Apple's CEO, the company's stock has returned more than 1,100 percent. 'Aisi dikhti hai,' New Royal Enfield Classic 350 variations leaked: In Pictures
Tim Cook's fortune: what will he do with it?
Cook stated in 2015 that he plans to give away the majority of his fortune. According to Bloomberg, the top Apple executive has already contributed millions of dollars worth of Apple stock to organizations. Also see: Senior Citizens Savings Scheme vs. Fixed Deposits: Which Investment Option is Best for Seniors?
Apart from it if you are interested, you can also read Oregairu season 3, Diversity in the world of Bacteria, Chuck Norris dead, Benefits of Detox Juice, and, Smartphone Market Record Reach,