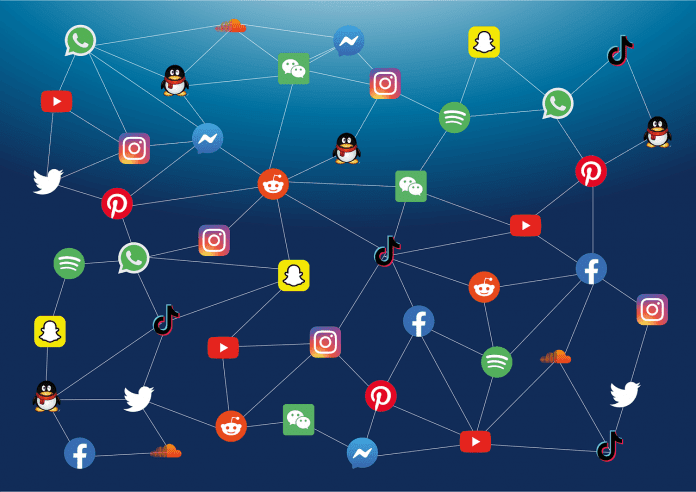 After the United States withdrew its forces from Afghanistan, the Taliban took control of the country. The Afghan militant group has moved quickly in the previous few days to seize control of the entire country. In such tumultuous times, social media can be utilised to exacerbate the situation. Keeping this in mind, social media companies have taken steps to combat the Taliban, including banning them from their sites. We explain why and how they are preventing pro-Taliban content from being published on their platforms.
Taliban are completely Banned on Facebook and Instagram.
For many years, the Taliban has been banned from Facebook. There are accounts, however, that are managed on their behalf. The "Taliban is sanctioned as a terrorist organisation under US law, and we have barred them from our services under our Dangerous Organization policies," a Facebook representative told CNBC.
Facebook does not allow any organisations or people to have a presence on the network if they announce a violent mission or participate in violent behaviour. Furthermore, no content that glorifies the Taliban or any of their actions is permitted.
The Big Challenge in front of Social Media
Back in the 90s and early noughties, when the Taliban rule was well established in Afghanistan, there was no social media. Over the years, social media has become the playground of politics is often used for hate speech, violence among other issues. While the likes of Facebook, Twitter, YouTube have been taking steps in combating the issue, tackling the Taliban takeover will be a huge challenge. Chances of social media being used for the wrong reasons remain high it's up to the big social media firms to deal with the challenge effectively and efficiently.
What is WhatsApp's position on the matter?
It's a little difficult to maintain track of WhatsApp because it's an end-to-end encrypted network. The Taliban have been utilising the instant messaging network to contact with residents, according to a report by The Washington Post. In a statement to Vice, a WhatsApp spokeswoman stated that the company cannot access personal communications, but that it is working on it. "As a private messaging service, we don't have access to the contents of people's personal chats," a WhatsApp spokeswoman said. "However, if we become aware that a sanctioned individual or organisation may have a presence on WhatsApp, we take action," the spokesperson added.
While WhatsApp conversations cannot be read, a Facebook spokeswoman told CNBC that the company employs "AI technologies to review nonencrypted group information such as names, profile images, and group descriptions to meet legal obligations." WhatsApp can obtain information through AI algorithms, which could result in platform bans.
What are Twitter, YouTube, and other social media platforms doing?
Twitter, unlike Facebook and Instagram, does not have any blanket bans in Afghanistan. People are using Twitter to seek help and assistance in a "rapidly shifting scenario," according to Twitter. A Twitter spokeswoman was cited as saying, "Twitter's top concern is keeping people safe, and we stay alert." Twitter also stated that it would enforce its policies and review any content that might be in violation of them. Taliban is a terrorist organisation, according to TikTok, which is not outlawed in Afghanistan. TikTok will remove any content that promotes, supports, or praises the Taliban.
YouTube, on the other hand, stated that it only permits video that is educational, documentary, scientific, or creative in nature. YouTube did not specify whether it had banned Taliban accounts or not, but it did say that accounts linked to the organisation were not allowed on the platform.
The major challenge that social media faces
There was no social media in Afghanistan throughout the 1990s and early 2000s, when the Taliban regime was well established. Over time, social media has evolved into a political playground that is frequently exploited for hate speech, violence, and other issues. While companies like Facebook, Twitter, and YouTube have taken attempts to address the problem, resisting the Taliban takeover will be a big struggle. The chances of social media being misused remain high, and it is up to the big social media companies to deal with the problem quickly and efficiently.
Apart from it if you are interested, you can also read Diversity in the world of Bacteria and Chuck Norris dead.