The trends in advertising have changed a lot with technology. Ten years ago, various companies and organizations were finding ways of advertising online. Multiple methods were used to attract a huge volume of traffic to promote their events, products, and services. They also use to advertise their business through pop up ads and emails. Their sole aim was to reach more and more prospective customers.
Nowadays, technology has changed the way of marketing. Advertisers are currently looking for several ways to target specific customers who are most likely to buy their products and services. Businesses now seek offline marketing trends, which are basically traditional, but they still work best for the promotion of their brand and business.
Banner advertising is one of the traditional ways of offline marketing. Some companies still use this conventional way of marketing, such as vinyl banners, billboards, and printed cloth banners to promote their brand and advertise their services.
Here are some banner advertising trends that are revolutionizing offline marketing –
Vinyl Banners
These are a highly effective form of advertising your brand and product at such places, which attracts large crowds. Vinyl banners can be made and created in any shape and size, depending upon your own requirements. These banners can be used for indoor as well as outdoor purposes at some busy places. Construction of signage can be done on the banners as per your choice.
The most important thing to keep in mind is about the location where the banner should be placed so that it can receive maximum exposure, and whoever passes by should take a look at the banner. Locations can be inside or outside, depending on the purpose it needs to fulfill. For example, they can be placed inside a shopping complex or a mall and in front of the table at an exhibition.
For advertising a product or service to the masses, they should be placed at such location, which attracts maximum crowds such as intersections, bus stops, shopping malls, etc. The design of a banner should be made attractive with various colors, graphics, and proper signage and slogans, which will catch the attention of an individual and helps to reinforce your brand. Vinyl banners are an effective way to increase the rate of marketing of your brands and services.
Bill Boards
Bill Boards are also one form of banner advertising. They are designed in large-sized banners basically to attract the attention of more and more pedestrians. These banners are placed mainly in high traffic areas where a maximum number of people pass by, and the message shall be delivered to each individual. The construction cost is high as compared to the other banners but is far cheaper than online advertising. You just have to place the billboard at the accurate location where they continue to advertise your brand until they are replaced.
Billboards are ideal for long term advertising, so they should be used to advertise the products that are evergreen. They work 24 x7 for your business; the design should be made so catchy that your message is delivered correctly to your customers. The best about billboards is that due to their large size, it is difficult to ignore by people from reading, which is a very major benefit in advertising your brand.
Digital Signage Boards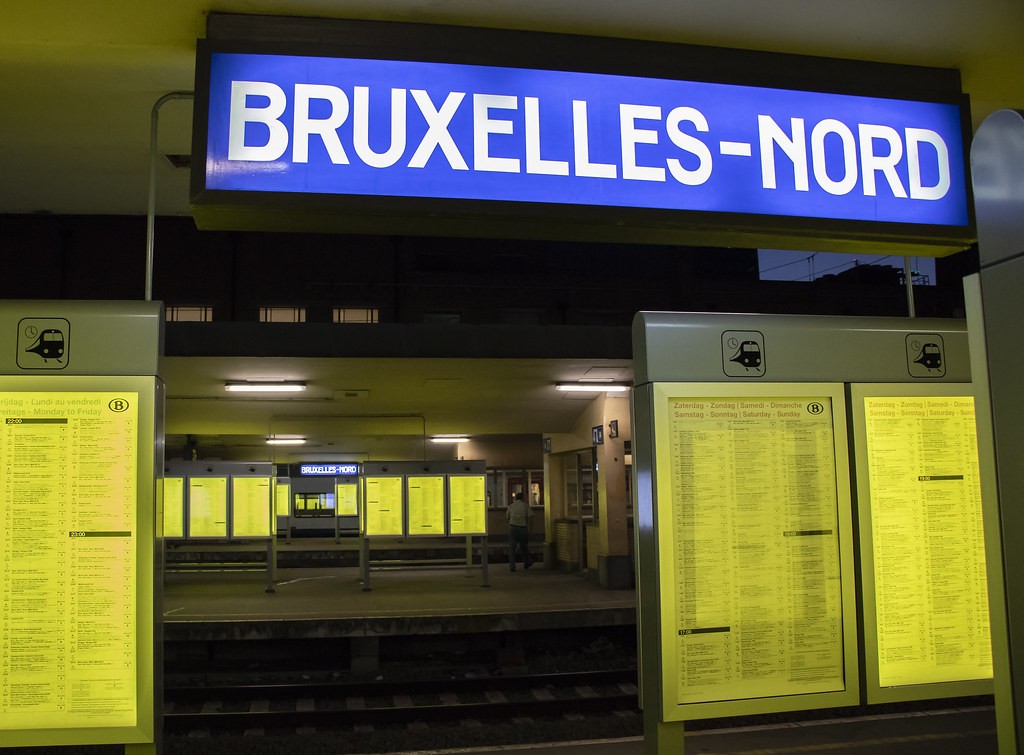 Digital signage boards are an effective method to showcase your products, services, and brand name to your prospective customers. These are made of the large-sized digital screen, which displays the content which you want to show to your customers. Various slides and images can be added, which everyone finds so attractive and also catches the attention of the crowd.
The best and top advantage of using Digital signage boards for advertising is that it can be remotely controlled through a content management system (CMS). The whole network of digital display screens is monitored and controlled by cloud-based CMS, which seems very easy to handle. A digital signage board does not involve printing and delivery costs, unlike billboards and vinyl banners. You can easily control the digital screens over your advertisements. You can even change the time of advertisement any important updates and provide it to your customers.
Many businesses are adopting this type of advertising, like restaurants as they can show their menu for breakfast, lunch, dinner to the customers as well as the people roaming outside. The main benefit of this type of advertising is that you can change the content being displayed at any time you want, and they allow the businesses to leverage their present content.
Mesh Banners
This is another form of offline advertising that is mainly used on fencings, boundaries, and outdoor locations. The materials used in making these banners include light fabric with thousands of small holes in them. The ink used for printing these banners is high-quality solvent ink, which is coated with weather-resistant materials. These are specifically designed to tolerate the harsh weather conditions such as high winds, rainwater, and heat of the sun.
The holes which are given in the mesh banners are mainly to allow the wind to pass through. So that the banners are not blown away by the fast winds and stand still even in the rains. The material used in the making is very high quality, which is tear-proof and heat resistant.
The ink used in printing is also a high quality, which does not allow the color of your advertisement to fade away due to intense heat.  These banners are very light in weight and are weatherproof and are commonly used as construction site signage on the fencing of plots and buildings. Basically, these banners are ideal to use for advertisement at any particular location.
Printed Shade Cloth Banners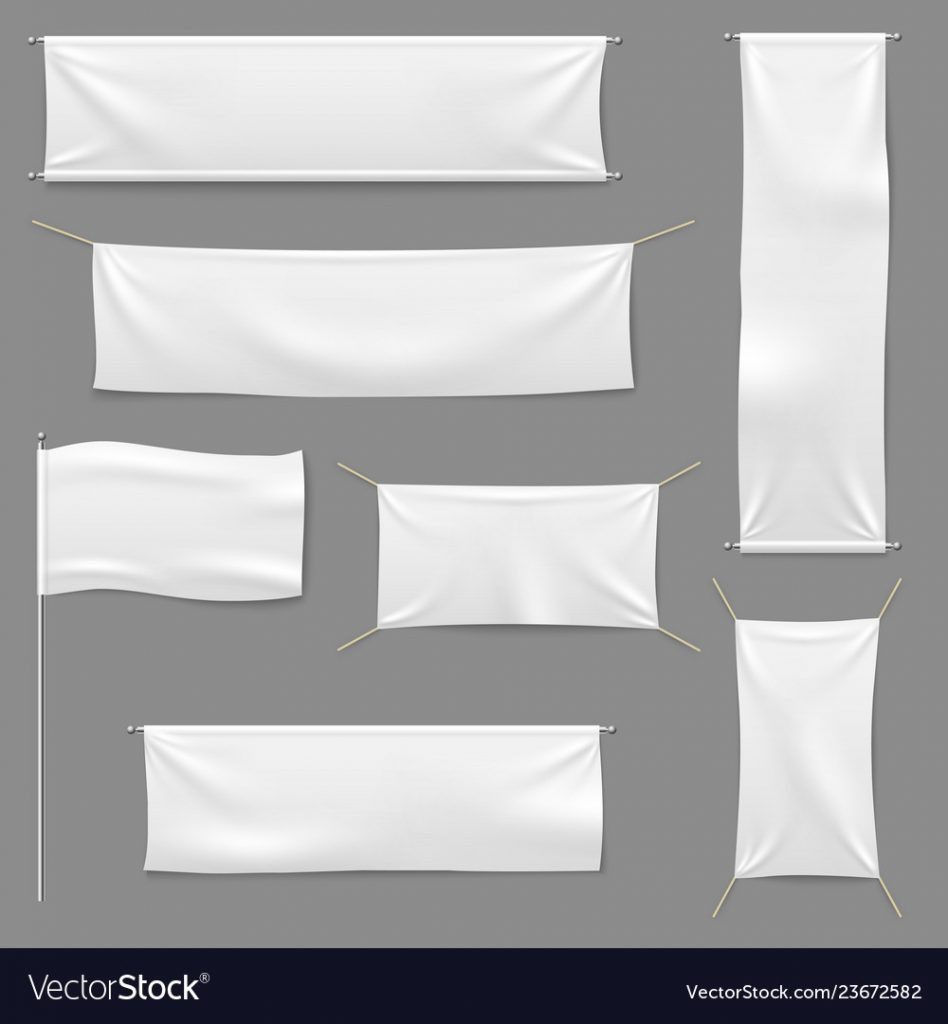 This is also a type of outdoor banner advertising. The printed shade cloth banner is a cost-effective solution for creating banners. This is a highly effective way to advertise your brand, product, and services to your customers. The fabric used in the making is also known as fence fabric or scarf mesh.
These banners are similar to mesh banners, but they only allow 30% of the air to pass through it. The material used in the making of printed shade cloth banners is very lightweight, semitransparent, and recyclable. These banners can tolerate light winds and can be placed in windy locations as it does not blow off easily. The material used does not catch dust and will display your advertisement clearly.
The main advantage of printed shade cloth banner is that the maintenance cost is low than other forms of banners. Due to its lightweight, it can easily be carried, folded, and installed at any location as you want. This is a perfect offline advertising solution for companies with a low marketing budget and for those who own small businesses. 
Conclusion
As far as we have known, offline banners play a major role in advertising. They may be considered as the traditional way of advertising, but it is also a highly effective way to increase the rate of your marketing. Many companies are adopting these methods for better advertising of their brand, products, and services.