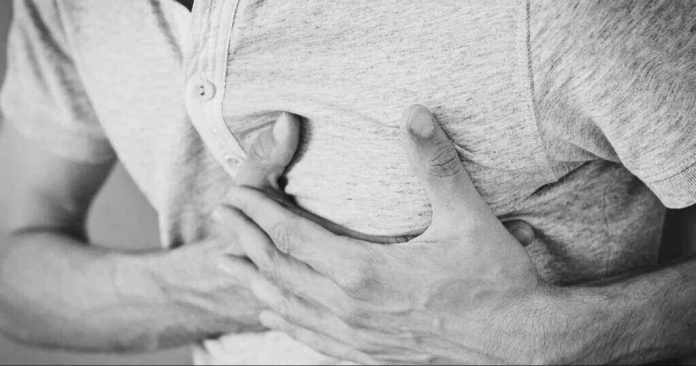 While exercise offers several health benefits, it also hastens the build-up of calcium deposits (plaque) in the coronary arteries, the amount of which is used to assess the risk of cardiovascular disease (CVD), according to a new study.
The study, however, does not overshadow the various health benefits of regular exercise, which include lowering the risk of obesity, diabetes, heart attack/stroke, and death, among other things.
According to an international team of researchers from Sungkyunkwan University School of Medicine in Seoul, South Korea, and Johns Hopkins Bloomberg School of Public Health, physical activity may increase coronary atherosclerosis (artery narrowing) through mechanical stress and vessel wall injury, as well as the physiological responses it triggers, such as increases in blood pressure and parathyroid hormone.
"The second option is that physical exercise may raise CAC (coronary artery calcium) scores without raising CVD risk," they explained. CAC is a tool that can help you avoid a heart attack or stroke by guiding your treatment. According to a study published online in the journal Heart, physical activity can alter the effects of nutrition, vitamins, and minerals.
Between March 2011 and December 2017, the researchers looked at 25,485 healthy persons aged 30 and above who had regular thorough check-ups at two major health centers in Seoul and Suwon, South Korea.
The findings revealed that people who were more physically active were older and less likely to smoke than those who were less physically active. In addition, they had lower total cholesterol, higher blood pressure, and calcium deposits in their coronary arteries.
Regardless of CAC scores at the start of the monitoring period, a graded connection between physical activity level and the occurrence and advancement of coronary artery calcification occurred throughout time.
Higher levels of physical activity, on the other hand, were linked to faster development of CAC scores in both individuals who had no calcium deposits and those who had a CAC score at the start of the study.
As this is an observational study, the cause cannot be determined. The researchers also recognize that there was no objective measure of physical activity, and there was no data on incident heart attacks/strokes, CAC density, or volume.
The researchers emphasized that "the cardiovascular advantages of physical activity are obvious," reiterating the guidelines that encourage at least 150-300 minutes of moderate-intensity aerobic physical activity or 75-150 minutes of vigorous-intensity aerobic physical activity each week.
"Patients and doctors should be aware, however, that physical activity may hasten the advancement of coronary calcium, presumably due to plaque repair, stabilization, and calcification, as the researchers pointed out.
Apart from it if you are interested, you can also read Oregairu season 3, Diversity in the world of Bacteria, Chuck Norris dead, Benefits of Detox Juice, Smartphone Market Record Reach, Apple Chief Get $750 Million, and, How to Clean Your Windows PC Junk Files.