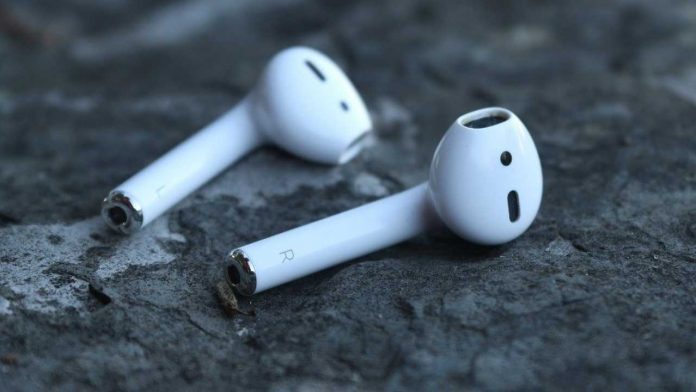 Some people put on their AirPods for a complete musical experience, and they don't want anything else to distract them. Others want to listen to their 'Pods while also keeping up with what's going on with their phone's notifications. You might want Siri to read your notifications to you if you're in the second category.
Other "Announce" functions in Siri, such as "Announce Calls," have made it possible to have caller ID read out loud and text messages read to you while wearing AirPods for a while now. However, with iOS 15, iPhone owners can enable "Announce Notifications," which allows Siri to read all of your notifications to you. Siri will know whether it's an iMessage or a Snapchat, and she'll be sure to tell you. Here's how to turn it on so you never miss another notification.
1. Check to see if you have iOS 15 –
The latest software upgrade is only accessible as a developer or public beta right now, so it hasn't fully emerged yet. If you'd rather wait for the complete version, wait until September, when iOS 15 is likely to be released alongside the iPhone 13.
2. Go to Settings and tap Notifications-
Of course, we have to go to Settings because that's where it everything is! The Notifications tab is near the top of the page, under the second grouping of options.
3. Select "Announce Notifications" from the drop-down menu-
You should see "Announce Notifications" in the Siri area of the Notifications settings, perhaps with the phrase "Off" in grey to the right. It can be found near the top of the screen.
4. Select "Announce Notifications" from the drop-down menu-
You won't be able to make a mistake on the next screen because there will only be one option. Watch the grey toggle next to "Announce Notifications" turn green as you tap it.
5. Select which apps you wish to receive notifications for-
You could possibly turn them all on if you absolutely don't want to miss a single notice. But that appears to imply that Siri will be continuously talking into your ear, something no one wants. We recommend only turning on the apps you care about from the list that appears once you toggle on "Announce Notifications." When you click on an app, you'll be presented with a similar toggle choice, as illustrated below.
That's all there is to it! Note that iOS 15 allows Siri to keep listening after it has read a notice that requires a response, such as an iMessage or an Instagram DM. This avoids the need to address the notification by saying "Hey, Siri." Now go ahead and pretend to work while listening to Siri's dulcet tones!
Apart from it if you are interested, you can also read Oregairu season 3, Diversity in the world of Bacteria, Chuck Norris dead, Benefits of Detox Juice, and, Smartphone Market Record Reach, Apple Chief Get $750 Million , How to Clean Your Windows PC Junk Files.